Skip to content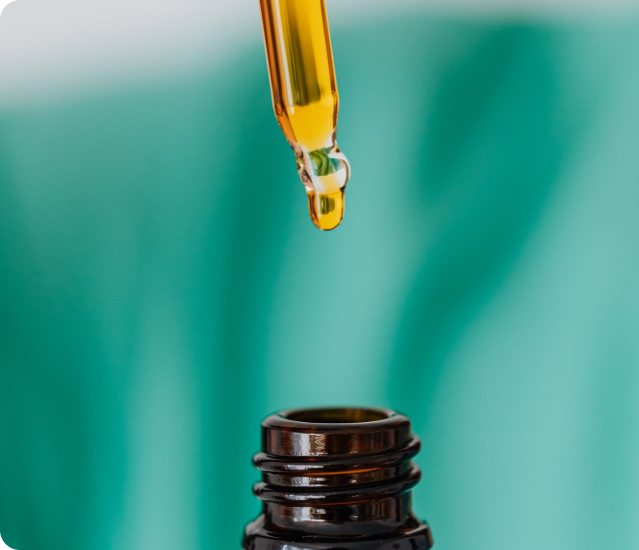 GHS/CLP
The GHS has been adopted at international level by the United Nations and provides a system to harmonise the criteria for classification of substances and mixtures relating to physical and health hazards during handling (e.g. worker safety), environmental hazards, as well as the rules of labelling and packaging for hazardous substances and mixtures.
Regulation (EC) No 1272/2008 on Classification, Labelling and Packaging of substances and mixtures (the so-called "CLP Regulation") – which entered into force on 20 January 2009 – implements the general principles of the GHS, and replaces Directive 67/548/EEC (rules on classification, labelling and packaging of substances) and Directive 1999/45/EC (rules for preparations).
While Annex VI of the CLP Regulation lists the existing harmonised classification and labelling of substances according to the GHS, it does not cover every substance currently defined as a feed additive. As clearly indicated by the European Chemical Agency (ECHA), in principle a classification coming from a REACH registration dossier should be reliable, but you cannot automatically assume that this classification is correct in your case. There may be for example impurities and additives that affect the classification of the same substance. Also, other notifiers may have used different data as the basis of their classification. Therefore, if you are a downstream user, you should always primarily use the classification provided by your supplier. Then, if you have data showing otherwise, you can evaluate the hazards of the substance yourself. If a harmonised classification exists for a substance, that one must always be included in the final classification. A supplier must then evaluate all the hazard classes that are not covered by the harmonised classification in the Annex VI entry for the substance, and then self-classify for all other hazards as appropriate. Furthermore, the EU legislator mandates manufacturers and importers of the same substance to make every effort to agree on a single classification for that substance.
Classification and Labelling (C&L) Inventory
The European Chemical Agency (ECHA) publishes on its website the Classification and Labelling (C&L) Inventory, which consists in a database consolidating basic classification and labelling information on notified and registered substances.
The sources are manufacturers and importers, unless the classification of the substance is harmonized. For those substances which are not subject to a harmonized classification, the database relies solely on their notifications to classify a substance as "hazardous".
As the information published in the C&L Inventory is not reviewed or verified by ECHA or any other authority and can be changed without prior notice, ECHA does not guarantee the correctness of the information published in the database, which therefore is not legally binding.
Furthermore, the ECHA has not provided tools/processes to bring the notifiers together for an agreed entry so far. This is why there might be some differences between the ECHA database and the FEFANA classification lists.
FEFANA will continue to follow closely any developments made by the EU Commission and ECHA on CLP/GHS and will update its lists accordingly.
State-of-play between the CLP and the Feed Additives Regulations
As stated in its Recital (11), Regulation (EC) 1272/2008 should, as a general principle, not apply to those substances and mixtures covered by Regulation (EC) No 1831/2003 on additives for use in animal nutrition.
However, Article 1.5 of Title I specifies under which specific conditions this principle should apply: "substances and mixtures […] in the finished state, intended for the final user". Although no definition of "finished state" and "intended for the final user" is provided by the Regulation, according to FEFANA (2009-07-08 – FEFANA interpretation of Article 1.5 of Regulation (EC) No 1272/2008 on labelling rules for dangerous substances and preparations), it should be interpreted as follows:
"Substances and mixtures in their finished state" are ready for use products;
"Final user" is the end consumer in the feed/food chain, i.e. the farmer feeding her/his animals.
Overlap between Regulation (EC) No 1272/2008 and Regulation (EC) No 1831/2003
The EFSA assessment, which is made on the basis of a dossier submitted according to Regulation (EC) No 429/2008, is the scientific basis of such recommendations. In their dossier, applicants are required to submit a Material Safety Data Sheet and to propose, if necessary, measures for the prevention of occupational risks and means of protection during manufacture, handling, use and disposal.
If, on the basis of an EFSA opinion, a feed additive authorisation under Regulation (EC) No 1831/2003 establishes specific conditions or restrictions related to worker safety having an impact on labelling, such supplemental information may only be added on product label if they are compliant with Article 25 Regulation (EC) 1272/2008, e.g. they do not negatively impact the understanding of mandatory information required by CLP nor contradict it.
Safety of feed additives for target animal species and consumers
In order to protect consumer health, animal health, worker health and the environment, feed additives should undergo a safety assessment performed by the European Food Safety Authority before being authorized under Regulation (EC) No 1831/2003 to be placed
As explained above, there are some overlaps between Regulation (EC) 1272/2008 and Regulation (EC) No 1831/2003 as regards to workers' safety and environmental impact assessment and labelling.
However, the assessment of the safety for target animal species and consumers is only addressed by Regulation (EC) No 1831/2003. The classification of feed additives under Regulation (EC) 1272/2008 does not cover these aspects. It means that the handling of feed additives may require some protection measures to limit or avoid exposure of workers and of the environmental while the approved feed additive has been proven to be safe for target animal species and consumers when used in feed under the recommended conditions.
Want to join Fefana ?
Become a member.